Inspired Living: Live the Life You've Imagined
February 14. 2011
(a repost from my old blog)
I recently read a story of a couple that had always dreamed of visiting France. After many years of marriage, they finally got there together. On the way home from their vacation, their hearts ached. They had fallen in love with France, it's people and culture… and their hearts and minds were now opened to a world of new opportunity. Instantly feeling a connection –they both understood why their hearts had been drawn there for so many years. The fantasy had become a reality and it was a good reality. Their hearts had finally come home.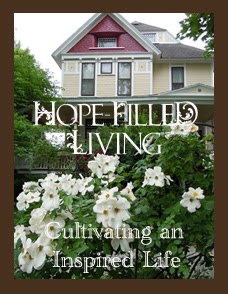 Each of us have a story about a dream we carry with us throughout our lives. Too many of us neglect to act upon our dreams, but wait passively for a miracle to happen that might propel us knee-high into fulfillment of our dream.
I had a strange encounter the other day when a little boy decided to shovel the snow from the sidewalk in front of our office. "Hi, I'm Brian", he said to me. "Hi Brian. Thank you for shoveling the snow for us. It looks like you are doing a fine job." His response startled me: "You know, I AM a Cancer survivor! 2 years now in remission."
After my chance encounter with Brian, I reflected on how quickly life can fly by. Day in and day out we spend so much time trying to survive it that we never learn to understand what a gift it truly is… the gift of time. I pray that this sweet-faced little boy gets to do all the things he dreams of in his lifetime. Somehow, I sensed that he had worlds of wisdom about how precious life is.
When we are young, we think we have so much time. We enter each day with the assumption that the dreams we dream will come to fruition but somehow our time runs out, our bodies grow tired and weak. Often we begin the busyness of adult life, starting a family, paying a mortgage and for many, fighting to be affirmed and recognized in a career and we begin to put our dreams on hold.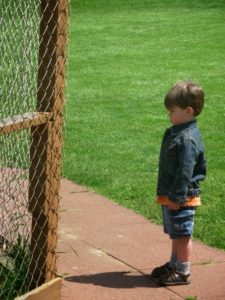 Life is full of change. We learn to adapt to change in order to survive. That being said, we carry with us the ability to change and adapt to new situations. I say live the live you've imagined! If your dream is big enough and real enough to you, re-invent yourself. Life is too short to settle for anything less than everything your heart desires.
The bible tells us, "For I know the plans I have for you", declares the Lord. "plans to prosper you and not to harm you, plans to give you hope and a future." Jeremiah 29:11. This particular passage goes on to say, "Then you will call on me and come and pray to me, and I will listen to you. You will seek me and find me when you seek me with all your heart."
We have been given free will to make our own choices. Pray and seek Gods guidance for clarity of your vision. When you consecrate your hopes and dreams to God, doors and windows of opportunity to help you fulfill your dreams will suddenly open to you. If you are silent you will hear a still, small voice guiding and directing you, giving wings to your dreams. Live the life you've imagined. Don't waste precious days doing less, being less, expecting less and burying your hopes and dreams beneath the "stuff" of life! LIVE IT! If you dream it, you can achieve it. Reinvent yourself and change your reality.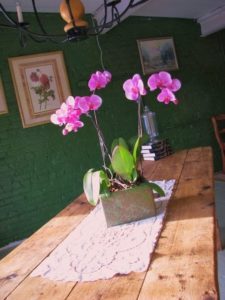 Find a quiet place to sit and reflect upon the vision you have for your life.
Make a list…what's important to you? Name 3 things.
Get a plan…write out the steps you will need to take to get moving in the right direction.
Accomplish one small piece of the puzzle each day or each week.
Make it visible–put your plan where you can see it and be reminded of it…make visuals of your plan…
Keep believing.
Be consistent. In your talk. In your planning.
Be true to yourself.
Praise God in advance, for giving you the tools that you need to live your life with passion.
When you get off track and have not worked the plan for several days or weeks, just get back on board. Balance is something we all must work at consistently. If your dream means enough in the scope of your life, you will find yourself always coming back to it. The days are going to pass anyway, so why not spend them doing something that rewards our heart?
Don't give up.
"Until one is committed, there is hesitancy, the chance to draw back, always ineffectiveness, concerning all acts of initiative (and creation). There is one elementary truth, the ignorance of which kills countless ideas and splendid plans: That the moment one definitely commits oneself, then providence moves too. All sorts of things occur to help one that would never otherwise have occurred. A whole stream of events issue from the decision, raising in one's favor all manner of unforeseen incidents and meetings and material assistance which no one could have dreamed would have come their way. Whatever you can do or dream you can, begin it. Boldness has genius, power and magic in it. Begin it now."
Johann Wolfgang Von Goethe