Accepting Yourself
Self-acceptance and the evolution of learning to accept oneself breaks the barrier of defeat in our lives. Self-acceptance gives us wings to soar to greater heights, no longer weighed down by thoughts of doubt and failure. We are elevated spiritually, emotionally and intellectually through this discovery.
During my recent visit to the gym, a woman stopped to inquire about a membership. Talking with the woman at the desk she said, "I hate my body so much that I have not looked at myself in the mirror for four years." She continued, "I need to do this…I need to do this…" as if trying to convince herself.
As I was leaving I whispered to her, "You can do this." Immediately, she began to cry. "Oh, thank you, thank you. I needed to hear that. I needed that encouragement." I thought about this encounter during my drive home, and it suddenly struck me that when we move in the direction of caring for and loving ourselves more fully on any level, we own our own infinite power. When the woman walked into the gym she began to own her power.
Shutting off the rest of our lives and the world, carving out time to get in touch with our own needs helps us grow in love and acceptance and to come into the light of all that is good and strong and wonderful about ourselves.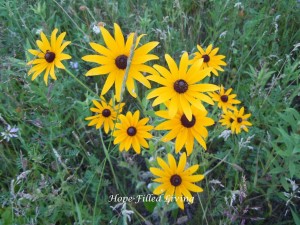 A friend lived in a marriage where she was told that the things she admired most about herself were not to be counted, that her passions were merely "hobbies"…insignificant. Day after day her husband tried to rob her of everything that she felt was beautiful inside of her, the gifts God had given her to share with the world. His constant verbal abuse eroded her sense of worth and self-esteem. I could see it in her demeanor: the way she carried herself, the way she walked and the way she communicated with others.
Many women never discover their own true inner beauty and worth. Accepting ourselves requires persistence, continuing on despite fear and days of depressive self-reflection. Accepting ourselves requires us to identify our mistakes, forgive and move forward. Self-acceptance is a daily process of admitting that we have had bad experiences, but they will not defeat us or hold us back from being everything God created us to be.

God is our great Redeemer, and He will help us find a way out.
As women we tend to give all that we have, opening ourselves up emotionally and sharing from the heart. We need to feel cherished, to feel special and to be recognized for our own unique gifts. As women we grow to love ourselves better as we age. We grow softer, gentler and kinder. We grow in wisdom and grace and, intentionally or not, we learn from our mistakes.
God gives us the tools of self-discovery, although sometimes they arrive late in life. He will open a door and say, "walk through it." Once we walk through it, he continues to give us bursts of insight about our past, present and future.
Two months later the woman at the gym approached me and said, "Thank you for believing in me…I didn't believe in myself. You made a difference and I feel so much better." Each time she visits the gym, she is learning to accept herself…a process of healing many years of hurts.
When we move in the direction of caring
for and loving ourselves more fully on any level,
we own our own infinite (great, large, inexhaustible) power.
If I could broadcast a message to all women it would be:
You are SPECIAL in the eyes of God.
You are ABLE… (to do exceedingly, abundantly more than you could ever dream)
You already have ALL THAT YOU NEED.
You are a MIGHTY, POWERFUL force.
Invest in YOURSELF (God made you in His image…)
You are the daughter of a King! He created you to be a mighty force in this world. He knows your value… do you?