Keep Speaking Your Dream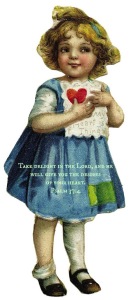 Take delight in the Lord, and he will give you the desires of your heart. Psalm 37:4
God says in his word that when we delight in him he will give us the desires of our heart. When we seek our happiness, joy and pleasure through Christ…our hearts are satisfied. I will be fully satisfied as with the richest of foods; with singing lips my mouth will praise you. Psalm 63:5 When we are in Christ, reading, praying, living his word our lives are blessed and hearts satisfied fully– as with the richest of foods.
Let us be faithful in speaking our dream, living our vision, remaining diligent in our prayers and petitions to our Creator, as David exemplifies in the writing of the Psalms. As we transform our hearts to his– doors and windows of opportunity open. As we speak and pray over the dreams we have for our lives, may our hearts and our vision meld into that which God has for us. We were made for Kingdom living.
Perhaps you have been constrained by labels others have given you in life. You have a great vision for your life, but those labels keep you from fulfilling the greatness that God has planned for you. As we praise him (with singing lips my mouth will praise you) and take delight in him (he will give you the desires of your heart) he will renew our minds. Think positive, elevated thoughts…God did not create you to live in oppression, he created you to thrive. Like the little engine that could…as we keep speaking our dream we are speaking good over our lives and a positive outcome.
My reflection on day 4:
Yesterday, we discussed that our dreams could be spiritual, emotional, social, physical, intellectual, or financial. My goal is to write an affirmation for each of these areas:
My Spiritual Affirmation:
My Emotional Affirmation:
My Social Affirmation:
My Physical Affirmation:
My Intellectual Affirmation:
My Financial Affirmation:
As I complete each affirmation I will search my bible for scripture to tie into the affirmation.
My Spiritual Affirmation:
I will follow through and complete this 101 day journey toward spiritual wellness because
I can do all this through him who gives me strength.
Philippians 4:13
I will repeat the daily affirmations throughout each day… allowing them to penetrate my spirit and give God the opportunity to create in me a confident, hopeful heart.
I will take captive every thought that is not of God because I want to breathe and speak good things, Kingdom things over my life.
I will work to fill my 101 Prayers and Affirmations workbook by pouring my heart out to God on each page. I realize that I am the only one who can do the work and transformation requires me to draw inward for God's wisdom.
I am committed to following through on this journey…and excited to see the outcome in my spiritual life.
I will continue on the journey on April 1st with the next workbook, understanding that I am shaping this into a daily discipline.
I will continually praise God for the good things he has planned for me and for helping me find purpose, meaning and significance in my life.
I will take delight in the Lord and he will give me the desires of my heart.
Scripture Memorization:
Psalm 37:4
Psalm 63:5
Philippians 4:13