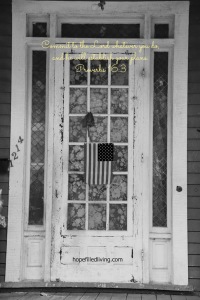 Day 3 of our Online Book Study of my workbook,
101 Prayers and Affirmations for Spiritual Wellness

Scripture Memorization/ Day 3:
Commit to the

Lord

whatever you do, and he will establish your plans.
Proverbs 16:3
Our study for day three begins with, "Commitment leads to action"…as we ask God to help us remain committed to goals that add significance to our lives. Kingdom goals, goals worthy of our striving. Our affirmation for today is to stay committed to our goals, looking at what lies before us, rather than behind…each step bringing us closer toward fulfilling our dreams. God gives each of us a dream, a passion and a purpose.
Let us be careful to commit to the Lord…whatever we do. We can have what we deem to be the loftiest goals but only His plan for our lives is perfect. Let us focus today on the goals that add true significance and meaning to our daily living–goals ordained by God, our Creator.
Our worksheet asks us to write three significant goals today. Goals can be spiritual, emotional, social, physical, intellectual or financial. Perhaps you would benefit by identifying one goal in each area.
My Spiritual Goal:
My Emotional Goal:
My Social Goal:
My Intellectual Goal:
My Physical Goal:
My Financial Goal:
Once you have written some goals for 2014…ask God to show you how to achieve them. In your prayer and reflection today, think about all of these areas of discussion. Where do you need God's healing touch?
When we commit whatever we do unto Him we find great peace and joy.
It is only when our hearts are attuned to God that our prayers are true. He delights in the prayers of His children. Commit to the Lord…whatever you do.